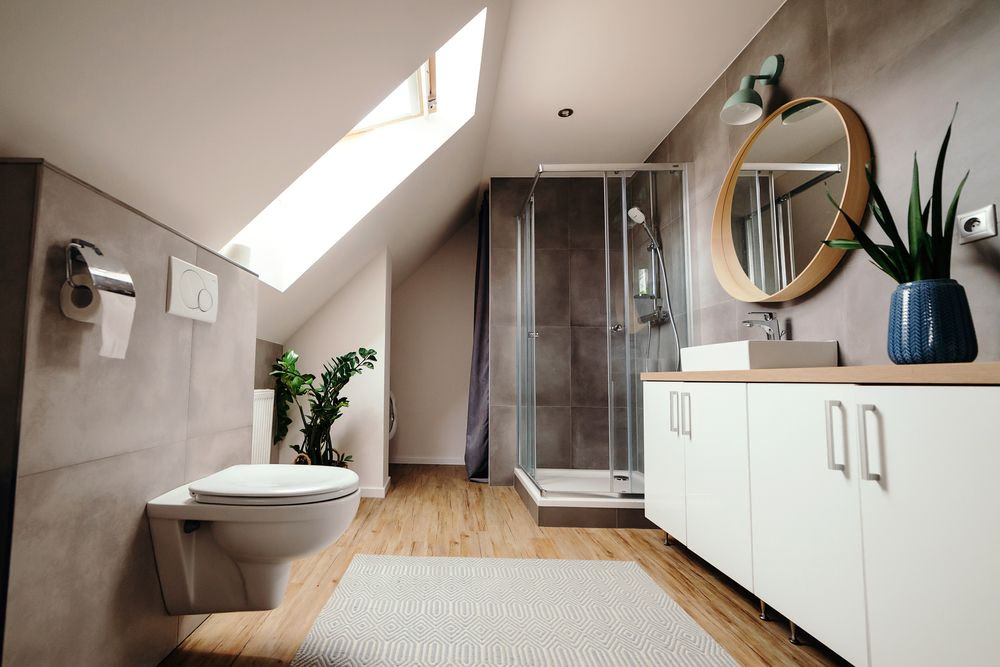 19/10/2023 0 Comments
The latest bathroom trends and innovations 2023
Thinking of renovating your bathroom this year? Good idea! It's an easy, cost effective way to add value and comfort to your home.
Here at Bathroom Designer Dublin, we asked some of our staff about their favourite bathroom trends that they just loved in 2023.
Luxury Tiling in Dublin
Tiling plays a pivotal role in bathroom design. Tiles in Dublin 2023 sees a surge in demand for luxurious tiles that exude opulence. From intricate mosaic patterns to large-format porcelain tiles, Dublin homeowners are embracing the beauty and durability of high-quality tile materials. Marble-look porcelain and terrazzo tiles are particularly en vogue, adding a touch of sophistication to any bathroom.
Eco-friendly Innovations
Sustainability is at the forefront of bathroom trends this year. Dublin residents are increasingly seeking eco-friendly solutions for their bathroom renovations. Water-efficient fixtures, LED lighting, and recycled materials are all the rage. As a bathroom designer in Dublin, I advocate for eco-conscious choices to reduce the environmental footprint of your project.
Smart Bathrooms
The integration of smart technology into bathroom design is gaining momentum. Voice-activated mirrors, touchscreen showers, and automated temperature control are transforming Dublin bathrooms into high-tech sanctuaries. With these innovative features, your bathroom becomes a hub of convenience and comfort.
Organic Shapes and Materials
2023 sees a shift towards organic shapes and materials, moving away from rigid lines and conventional aesthetics. Natural stone sinks and bathtubs, combined with curvaceous fixtures and accessories, create a harmonious, spa-like atmosphere in Dublin bathrooms. These elements provide a sense of serenity and relaxation, perfectly suited for unwinding after a long day.
Monochromatic Palettes with Bold Accents
The colour scheme of the bathroom is taking a bold turn in Dublin this year. Monochromatic themes, often dominated by neutral tones like white, grey, and beige, are being accentuated with vibrant, eye-catching colours. Think deep blues, rich greens, and warm terracotta, strategically incorporated through accessories, textiles, and accent walls to create a visually striking impact.
Open Shelving and Floating Vanities
A minimalist approach to storage is gaining prominence in Dublin bathrooms. Open shelving and floating vanities not only contribute to a spacious and uncluttered appearance but also allow homeowners to showcase their stylish bathroom essentials, such as neatly folded towels and designer toiletries.
As the bathroom designer for Bathroom Designer Dublin, we are committed to translating these trends into stunning, bespoke bathroom renovations for our clients. We understand that each bathroom is unique, and our expertise lies in tailoring these trends to suit your individual preferences and the specific demands of your Dublin home.
So, whether you are looking to embrace luxury tiling, eco-friendly solutions, or innovative smart technology, Bathroom Designer Dublin is here to make your 2023 bathroom renovation both stylish and functional. We look forward to collaborating with you to turn your Dublin bathroom into a haven of contemporary design and ultimate comfort.
Feed